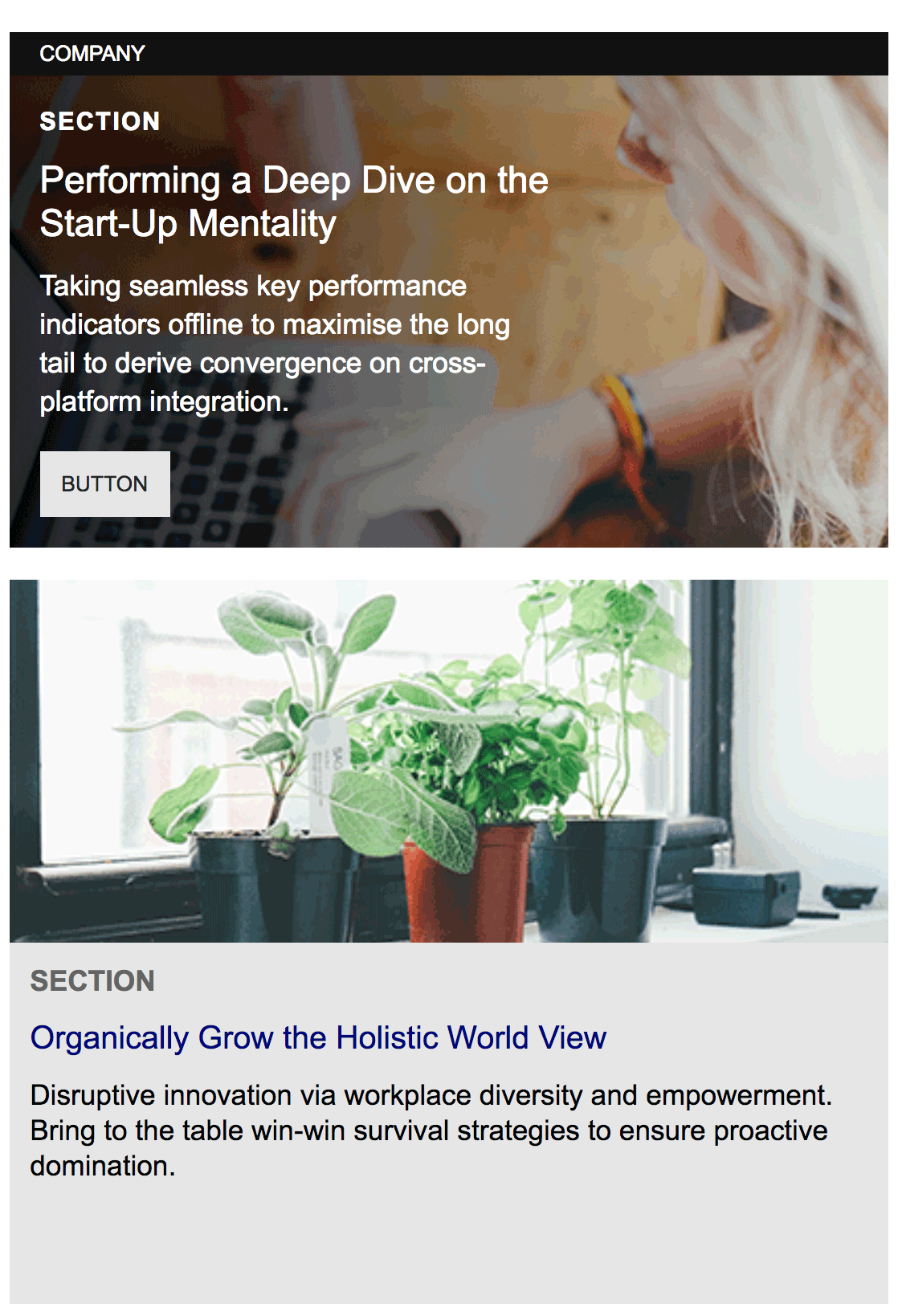 Client
A top-25 Fortune 500 financial institution
All content has been replaced due to privacy/disclosure, but the code base remains as was deployed.
Goal
Turn newsletter design mockup into a newsletter template to be reused each month with new content
Challenge
Required high support for Windows Outlook, BlackBerry.
The design asked to have images swapped out between the desktop and mobile versions, but display properties are not widely supported across clients.
Architecture
This email is a two-column newsletter-style email.
The accompanying images for the articles are swapped out for mobile-specific images when viewed on the phone. The display hide/show is achieved using !mso conditional comments in order to properly hide the mobile-specific images in Outlook.
The hero is a background image, with uses both CSS background properties and also Microsoft VML to ensure visibility in Outlook.